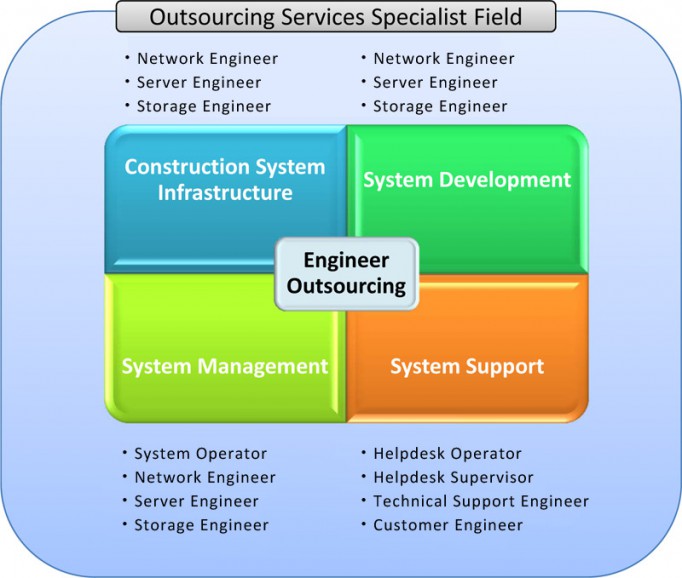 We mainly provide those solutions as Sales Professional Services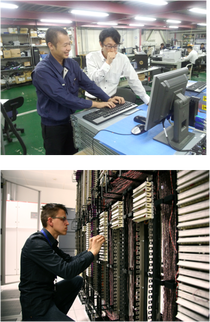 Project Management
Our engineer staff who has plenty of management experience supports various system development projects.
・Manage system development project
・Support wide range of business from project and proposal to management of process and instruction members.
Open System Development (C,C++,VC++,PL/SQL, VB, Oracle, etc…)
Web System Development and Configuration(Java, JSP, framework, net, PHP, etc…)
Mission Critical System Development(UNIX, Linux, Windows)
Mainframe System Development
ERP Development and Configuration
System Development
Develop Web Applications
Support the Development System Applications
Support the Development Control System Firmware
⇒Supported by experienced engineers who are familiar with Java, C or Oracle.
System  Engineer

Confirm and analyze requests.
Design documents and specification sheets
Conduct meetings with users and customers
Support the management team members

Programmer

Configure the application software from making specification sheets.
Develop applications with Java, NET, VB, ASP , web and etc…
Develop firmware and control system programming.
Programming with C, C++.
System  Configurations
Our server storage network engineers will support the customer's configured infrastructure system project.
Support System Configurations

Configure design of server, storage, network hardware.
Configure network
Configure virtual environment (VMware, Hyper-V)
Configure backup or DB

Support System Constructions

Construct Windows/UNIX/Linux server infrastructure.
Construct server virtualization.
Construct desktop virtualization
Construct storage, backup, database.
Construct router and switch system of Cisco
System Operation
Support in operating the server, storage and network hardware in data center and your office .
Operate the server, storage and network systems.
Monitor the server, storage and network from a remote location
System Operation Design

Support in defining requests and design systems

Systems Operation

Construct systems operation and support test
System maintenance
Failure operation
Control systems (systems construction, capacity control and etc…)

Monitor Systems

Monitor systems
One time failure operation
System  Support
Support your whole system support business with the helpdesk, technical support and on-site maintenance
Helpdesk Services
Unifi the maintenance support desks for vendor and separate the hardware from the software when there's a fault in the system.
-PC helpdesk
-Helpdesk for the first separating systems.

Technical Support
Onsite Maintenance
We provide maintenance for systems after we install.
-System maintenance
-Trouble shooting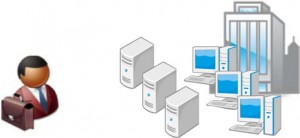 Spare PC Support
We will keep your spare PC with the finished settings and send it to you when you have trouble with your PC. You can use the spare PC as the main PC and we will repair your problematic PC and keep it as a new spare.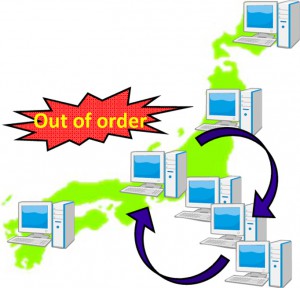 Others
Maintenance services for your network and CentOS support services.
If you have any trouble, feel free to contact us.
Helpdesk

Support business inside IT system department in your office.
Answer the customer's inquiry about server, PC and trouble shooting

Technical Support

Technical support for various hardware
Technical support for various software

Customer Engineer

Support onsite CE
Support hardware troubles (PC, server and storage)
Delivery date management and arrangement products
Inquiry about Engineering Professional Services
Mediamart co.,LTD Engineering services department
E-mail:e_solution@mediamart.jp
TEL 03-3512-0376