Introduction of our office
Head Office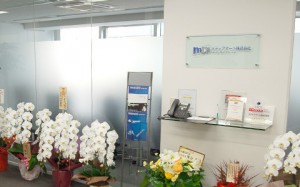 Our head office is located near the Kudanshita station. There are the Sales, General Affairs, Accounting Division in the head office. Near the head office are some tavern and restaurants that sell lunch boxes are dotted or in dot. This location is known as a convenient place for workers.
<Contact>
Hulic-Kudan Building 8F, 13-5 Kudan-kita 1-chome Chiyoda-ku,
Tokyo 102-0073, JAPAN
Tel: +81-3-3512-0736  Fax:+81-3-3512-0274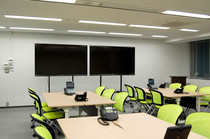 CloudPBX Division opened demonstration room.